Testing for glyphosate residue at a U.S. Food and Drug Administration laboratory in Atlanta has found up to 1.67 parts per million (ppm) in certain instant oatmeal cereals and up to 121 nanograms per gram (ng/g) in samples of honey.
Glyphosate is a widely used and controversial herbicide and the active ingredient in Monsanto's Roundup. It was first licensed for use in the U.S. in the mid-1970s.
The test results were presented by Narong Chamkasem, a research chemist with FDA's Southeast Regional Laboratory, at a scientific workshop this past July in Florida.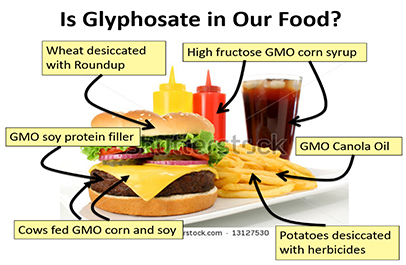 Chamkasem reported finding no glyphosate residues in organic oat samples from Bob's Red Mill, Whole Foods, Sprouts and Nature's Path, while other results from 10 unnamed brands ranged from 0.01 ppm in "apple cinnamon instant oat meal" to 1.67 ppm in "cinnamon spice instant oat meal."
In 19 honey samples tested, he reported finding just a trace of glyphosate in 10 of them. Results from the other nine samples tested ranged from a low of 17 ng/g in Brazilian honey up to a high of 121 ng/g in honey from Louisiana.
The story was first reported by Carey Gillam here.
Maximum tolerance levels
The levels detected by the FDA testing are below the U.S. Environmental Protection Agency's maximum tolerance level for glyphosate in oats, which is 30 ppm.
Other countries have lower maximum allowable limits on glyphosate residues in food and feed. The European Union, for example, has set a 20 ppm maximum residue level for glyphosate in oats.
There is currently no maximum tolerance level in the U.S. for glyphosate residues in honey, but the issue could land on the joint EPA/FDA agenda in the near future.
FDA started testing certain foods for glyphosate residues in February after the U.S. Government Accountability Office and others criticized the agency for not doing so and for not publicly revealing limitations in both its testing practices and its methodology.
Questions about safety
Because of potential links with certain types of cancer and reproductive and developmental problems, there are ongoing efforts to ban or limit the use of glyphosate in this country.
In March 2015, the World Health Organization's International Agency for Research on Cancer classified glyphosate as "probably carcinogenic to humans" based on "convincing evidence that these agents cause cancer in laboratory animals."
The Federal Insecticide, Fungicide, and Rodenticide Act Scientific Advisory Panel is meeting next week in Arlington, VA, to discuss the carcinogenic potential of the herbicide, and EPA is planning to issue related human health and ecological risk assessments next spring.
Meanwhile, in a "Glyphosate Issue Paper" released Sept. 12, EPA has proposed classifying glyphosate as "not likely to be carcinogenic to humans at doses relevant for human health risk assessment." Comments on the proposal are being accepted until Oct. 17 here.
Monsanto's position is that detectable glyphosate levels in human food are too low to cause any health problems and that testing ensures its safety.
"When it comes to safety assessments, no other pesticide has been more extensively tested than glyphosate. In evaluations spanning four decades, the overwhelming conclusion of experts worldwide, including the EPA, has been that glyphosate can be used safely according to label instructions," the company states on its website.
In the past 20 years, the Missouri-based agrochemical giant has developed soybeans, sugar beats, canola and corn varieties genetically engineered as "Roundup Ready" to help make them immune to its branded glyphosate-based herbicide. The idea is to kill the weeds but not the crop.
The recent FDA testing results, the EPA risk assessment process, and the ongoing debate about the safety of glyphosate use on food and feed comes at a particularly delicate time for Monsanto.
The company was just purchased last month for $66 billion by German drug and agrochemical company Bayer, and the EU license for glyphosate was set to expire this year.
However, after some EU member states objected to renewing it, an eleventh-hour decision extended the license for 18 months — until the end of 2017 — pending further scientific study.
Quaker Oats lawsuit
A San Francisco woman filed a potential class-action lawsuit earlier this year against the Quaker Oats Co. alleging that the firm deceptively labels its products sold at retail as "100% Natural" when glyphosate is sprayed on the oats as a drying agent shortly before harvest.
The main plaintiff, Danielle Cooper, asked that the court order the company to issue refunds to purchasers of its products and to embark on a "corrective advertising campaign to inform the public of the true nature of Quaker's carcinogen-contaminated oats."
Quaker, which was bought by PepsiCo in 2001, stated that it does not add glyphosate during any part of the oat milling process, although the chemical is "commonly used by farmers across the country who apply it pre-harvest." The company also noted that it "thoroughly cleanses" all oats it receives for processing.
"Any levels of glyphosate that may remain are trace amounts and significantly below any limits which have been set by the Environmental Protection Agency (EPA) as safe for human consumption," Quaker stated on its website.
"It's important to put this into perspective," the Chicago-based company added. "The typical consumer would, on average, have to consume approximately 1,000 bowls of oatmeal a day to even come close the safe limit set by the U.S. government. We proudly stand by the safety and quality of all of our products. Producing healthy, wholesome food is Quaker's number one priority and we've been doing that for nearly 140 years."
(To sign up for a free subscription to Food Safety News, click here.)