Prosecution and defense attorneys in the Peanut Corporation of America criminal case have found something they can agree upon. Both sides now say the 11th U.S. Circuit Court of Appeals in Atlanta needs to hear oral arguments before deciding if the District Court made any errors that should result in reversing the verdicts and/or the sentences in the case.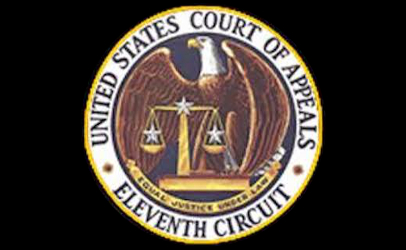 Except for that area of agreement, the government dedicated almost all of its 193-page rebuttal argument taking apart the appeals of brothers Stewart Parnell and Michael Parnell, along with their co-defendant Mary Wilkerson, brick by brick.
Attorney John-Alex Romano from the appellate section of the U.S. Department of Justice's criminal division leads the government's response team. He began the government's rebuttal by informing the appellate court that due to the "voluminous record" and "fact intensive nature of claims," the government "agrees that oral argument may assist the court."
Under appeal are the convictions and sentences of the Parnells and Wilkerson, stemming from the 76-count indictment by a federal grand jury on Feb. 15, 2013, against former PCA managers and executives. The indictment came after an investigation into a deadly 2008-09 Salmonella outbreak traced the pathogen to PCA products.
In 2014 jury trial, Stewart Parnell was convicted on 67 federal felony counts, Michael Parnell was convicted on 29, and Mary Wilkerson was found guilty of obstruction of justice.
Romano boils the lengthy appeal down to these eight issues:
Whether the district's court's admission of lay-opinion testimony was reversible plain error;
Whether the district court abused its discretion in denying defendants' motion for a new trial based on the jury's alleged exposure to extrinsic information;
Whether sufficient evidence supported Wilkerson's conviction for obstructing justice;
Whether the prosecution a.) violated Brady v. Maryland, 373 U.S. 83 (1963), or Giglio v. United States, 405 U.S. 150 (1972); b.) presented false evidence at trial: c.) made an improper reference to Wilkerson's status as an unindicted co-conspirator when responding to a defense objection; or d.) misstated evidence about Wilkerson in front of the jury;
Whether the district court plainly erred in not severing Wilkerson's case;
Whether the district court plainly erred in precluding Wilkerson from eliciting testimony about her self-serving statement to law enforcement;
Whether the district court abused its discretion in denying Wilkerson's requests for copies of all pretrial and trial transcripts to prepare for sentencing; and
Whether, at sentencing, the district court a.) clearly erred in calculating loss under Sentencing Guidelines … b.) clearly erred in finding that Michael Parnell was a manager or supervisor of criminal activity under the Sentencing Guidelines … c.) ruled on all of Wilkerson's objections to the pre-sentence report, to the extent required by Federal Rules of Criminal Procedure … d.) imposed a substantively reasonable sentence on Wilkerson; and e) correctly ruled that it lacked authority to grant Wilkerson's motion for a sentence reduction.
Those district court decisions that are now being reviewed were made by W. Louis Sands, senior U.S. District Court judge for the Middle District of Georgia. He was the trial court judge from indictment through sentencing.
Digging deeper
Among the eight issue areas identified by the government are two that are going to require that the appellate judges go deep as they will have to wade through disputed facts before getting to the questions of law. Only then will they be able to rule on whether Judge Sands made the right decisions.
Those two areas involved lay-opinion testimony and exposure to extrinsic information.
At trial, the government relied extensively on the testimony of two former PCA managers, Samuel Lightsey and Daniel Kilgore. Both reached agreements to plead guilty for fewer crimes in exchange for testifying for the government. Their testimony was critical to the government's cases because it took the jury through business and test records on a sale-by-sale and batch-by-batch basis.
The exposure to extrinsic information concerns the jury's knowledge of the deaths that were associated with the 2008-09 Salmonella outbreak that was caused by peanut butter and peanut paste products from PCA's processing plant in Blakely, GA. Sands ruled the deaths should not be raised with the jury, but after the trial it was learned some jurors were aware that some outbreak illnesses resulted in death.
With jury misconduct resulting in a new trial not uncommon, the government is doing its best to knock that one down.
"At most, the jury's exposure to extraneous information was limited to general references to deaths during pre-deliberations," Romano argues. "The comments came from other jurors, not an outside source. This is not a case, for example, where jurors were exposed to media reports about the case after jury selection."
All three defendants remain in custody, serving their sentences in federal prisons while pursuing their appeals.
(To sign up for a free subscription to Food Safety News, click here.)